When you have the Serenitee Rewards App you can check in directly from your mobile phone, and you have access to bonus perks like our new Check In Reward! Our current Check In Reward is a bonus $10 Serenitee bucks, which will be automatically added to your account after 10 qualified visits when you use your mobile app to check in.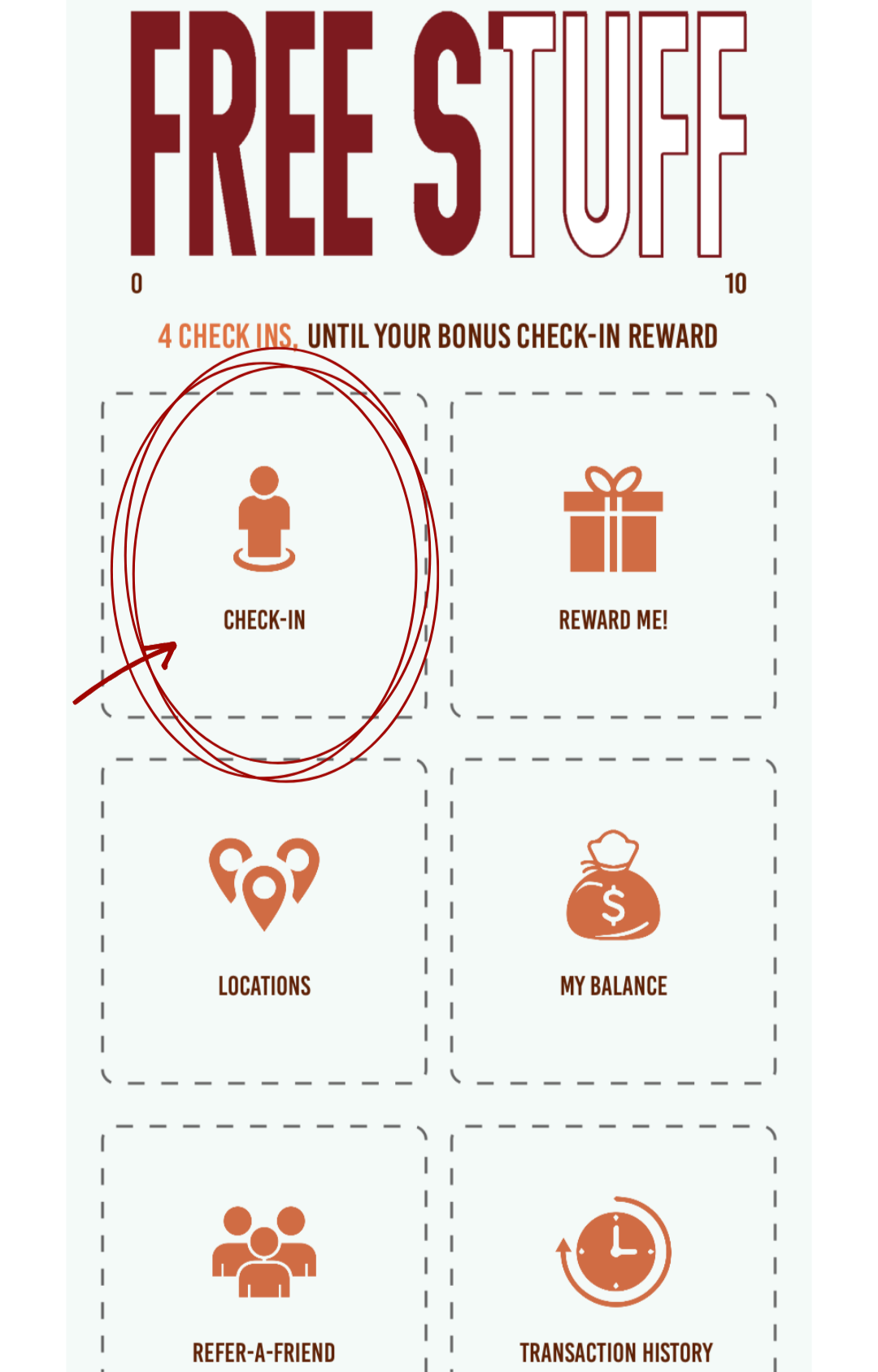 When you have the Serenitee Rewards App you can convert the points you earn to Serenitee Bucks that are instantly available to spend when you dine on one of our outdoor patios or inside the restaurant. Click "Reward Me!" on your home screen and you can convert those points with just a few clicks. *Serenitee Bucks may not be redeemed for takeout. When you have the Serenitee Rewards App you can also check your balance, view your visit history, refer friends (while earning something for yourself) & more with the click of a button!If you haven't already, download the Serenitee Rewards App today! Apple App StoreGoogle Play

If you're a Member, but never created a username & password online, you can register your account directly in the Serenitee Rewards App.
Choose your method of signing in, select "create an account" and enter your card number & registration code when prompted.

If you've already registered your account online with a username, click the email icon on the home screen and follow the prompts to sign in.
Opus. The Spot Georgetown. Hale Street Tavern. Maggie's Farm. Minglewood Harborside. The Spot Winchester. 15 Walnut. Cala's.